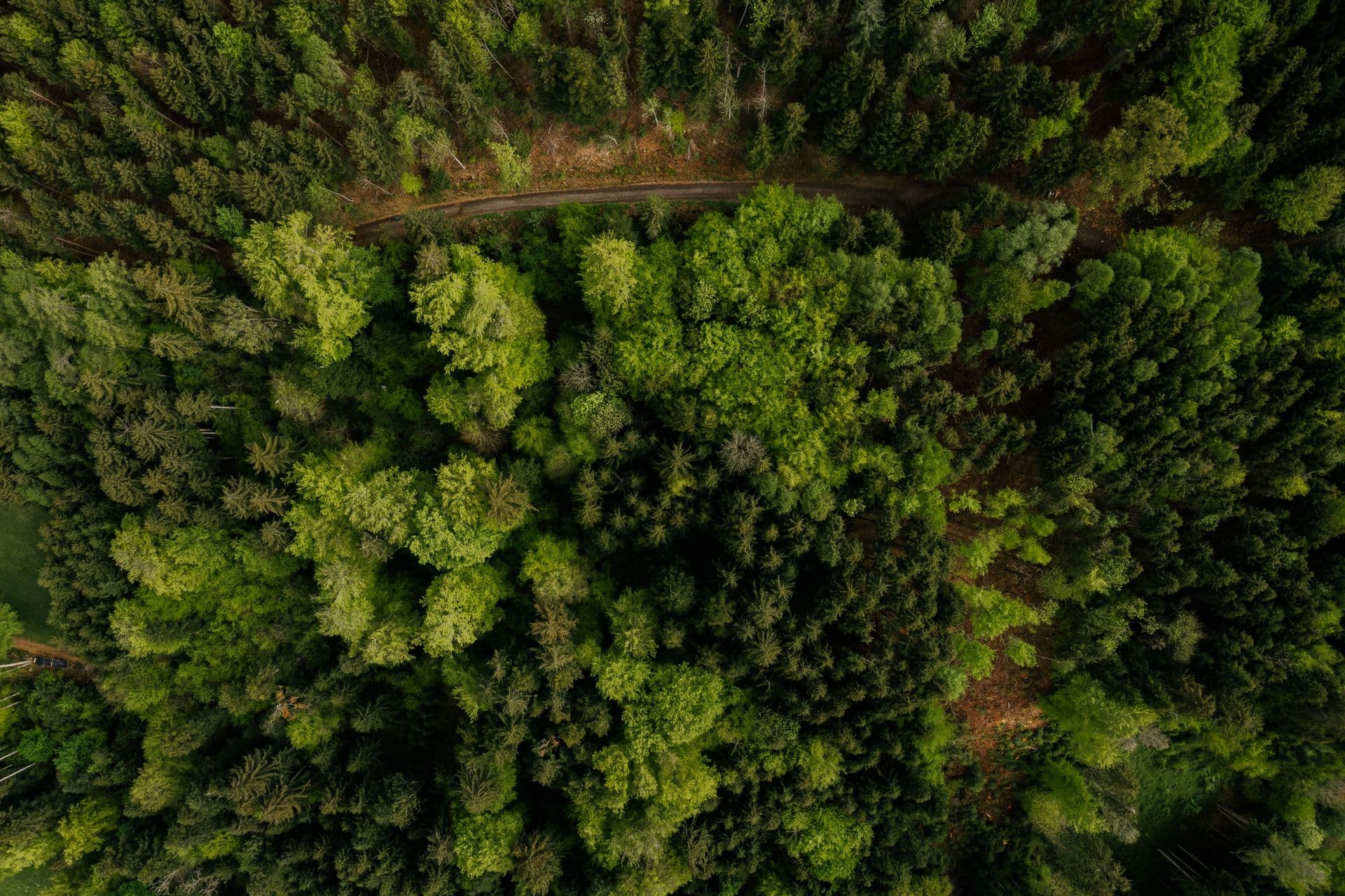 Certification completed
Credits available
FBG Jagdberg
With your support, we can take appropriate steps to improve the forests of the FBG Jagdberg.
Invest in regional forests
6,846 tCO₂/Y
Project Volume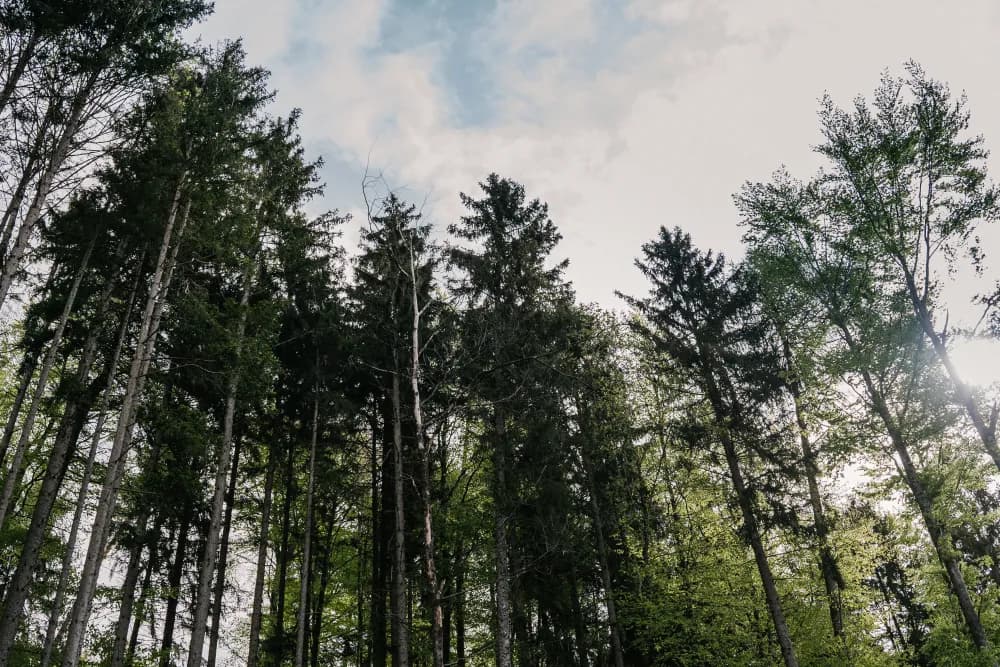 The beautiful treetops of the FBG Jagdberg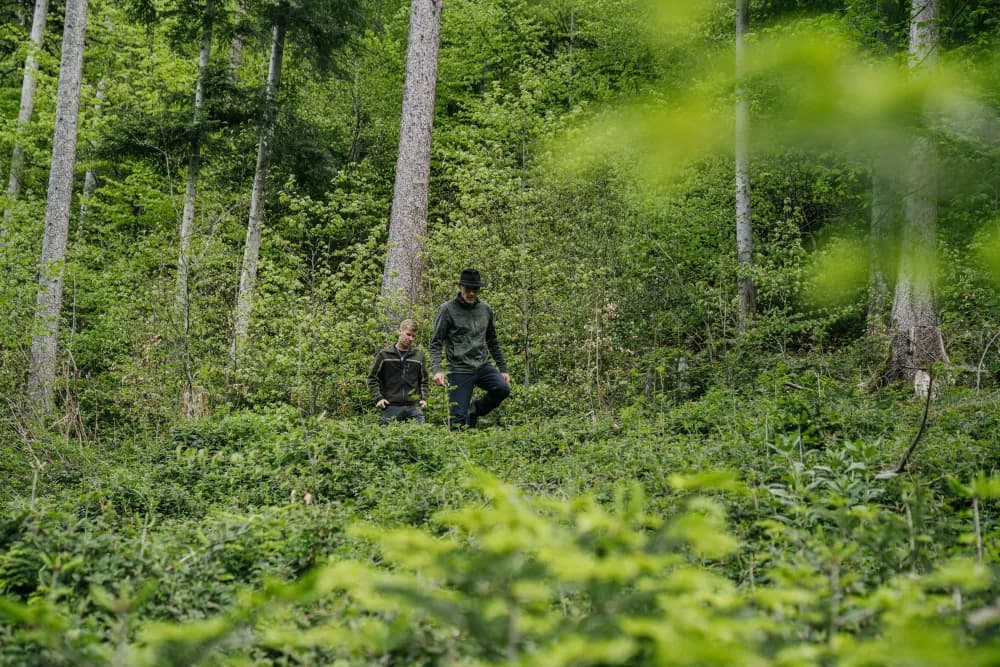 Walter Amann and Leander Christof in the middle of the forest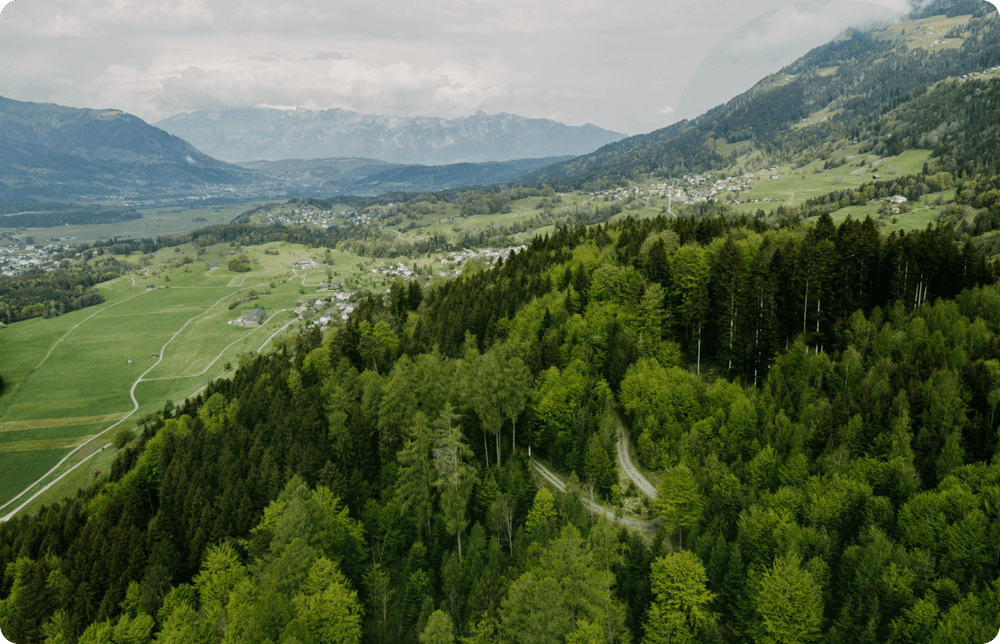 Drone shot over FBG Jagdberg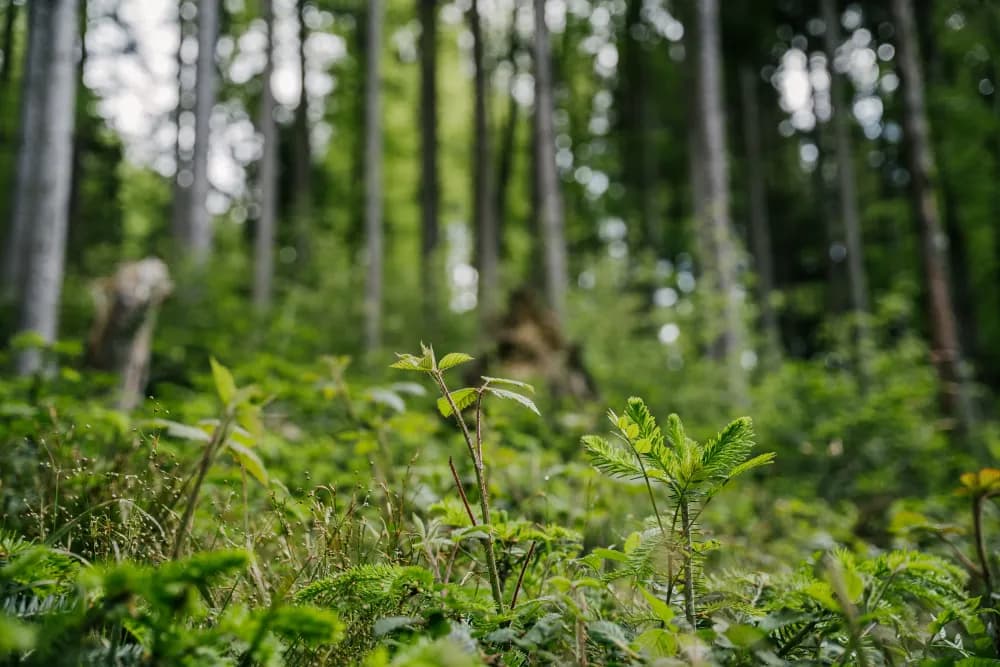 Forest regeneration in the forests of FBG Jagdberg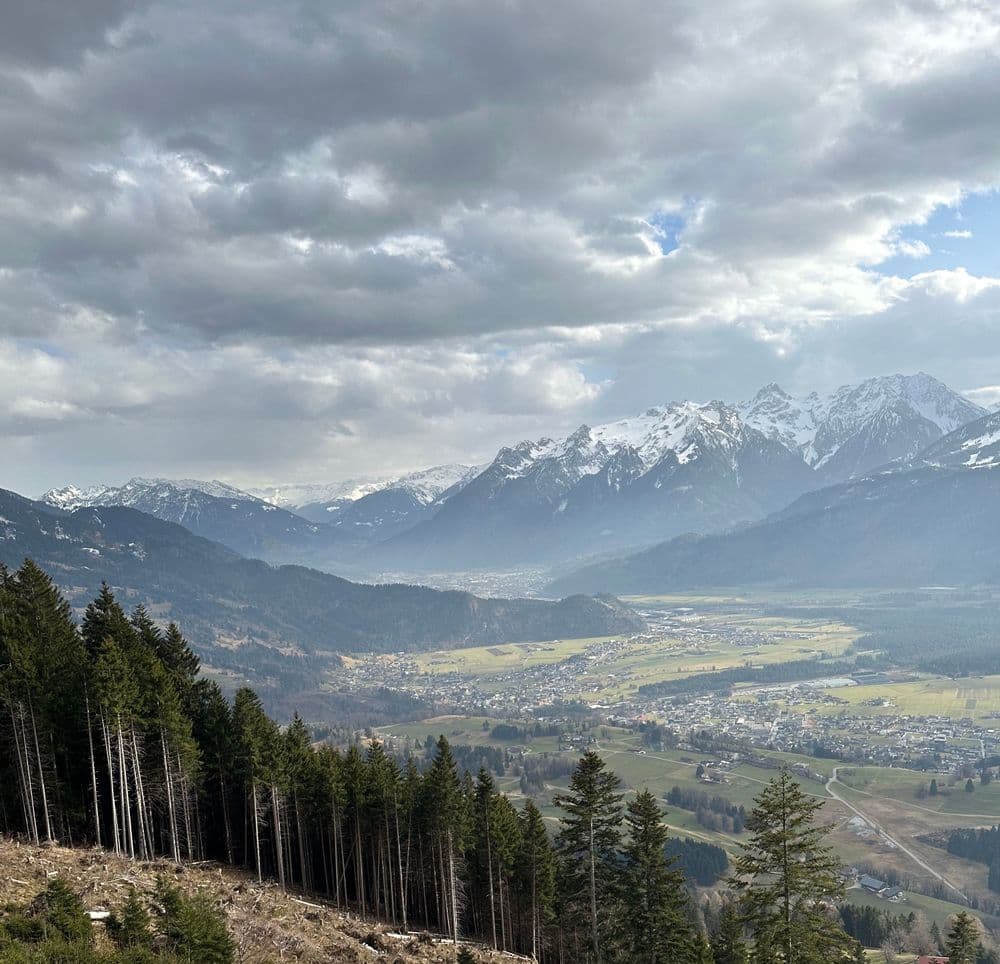 View into the rear Walgau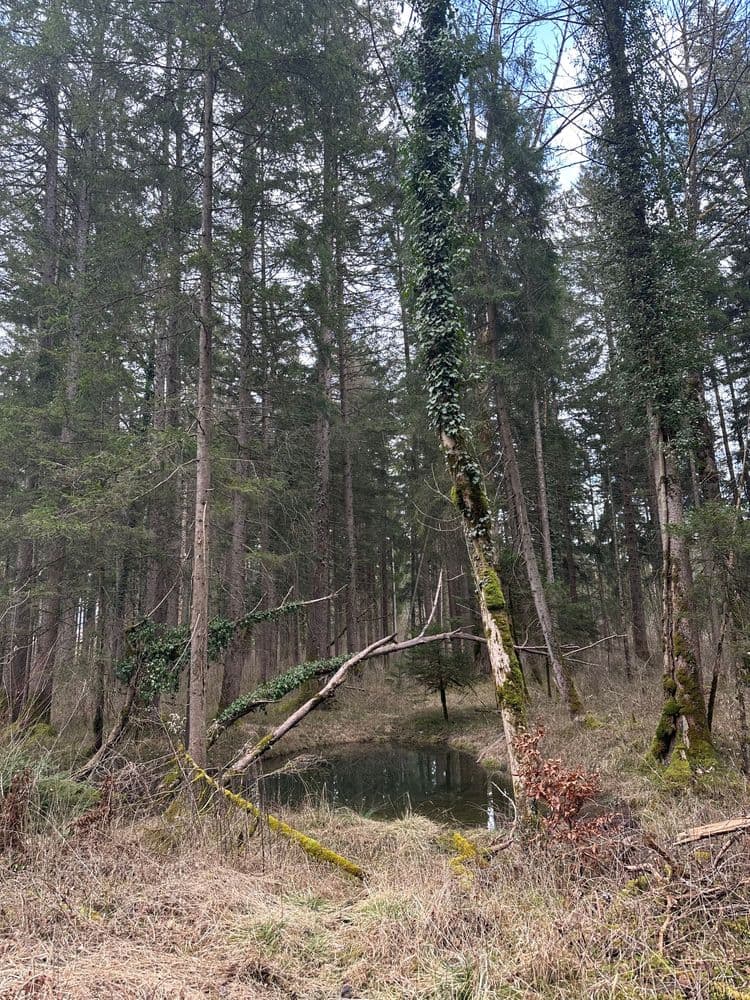 Shallow water biotope in the forest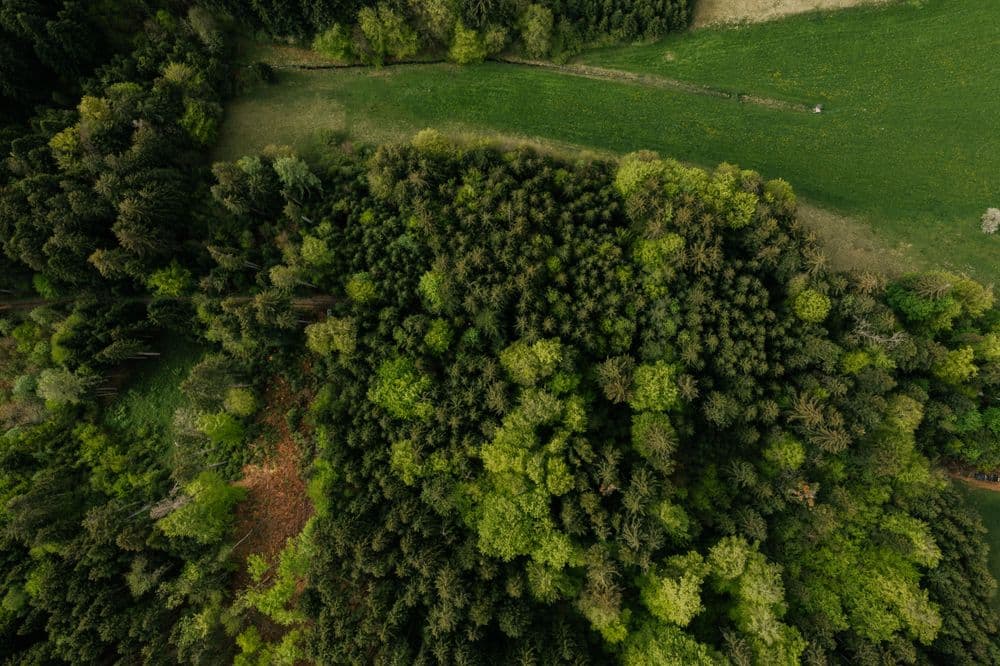 Drone shot over the forest
Forest Climate Protection Project
A forest with unique features
The members of the FBG Jagdberg are the agricultural communities Bludesch, Dünserberg, Röns, Schnifis, Schnifisberg and Thüringen as well as the municipalities Bludesch, Bürserberg, Düns, Satteins, Schlins and Schnifis. By intensifying sustainable and near-natural management of the forests, which are often overaged, the protection forest areas in particular are rehabilitated and stabilized for future generations.
---
Support Forests in Your Region
Buy regional credits to make a valuable contribution to the current climate problem.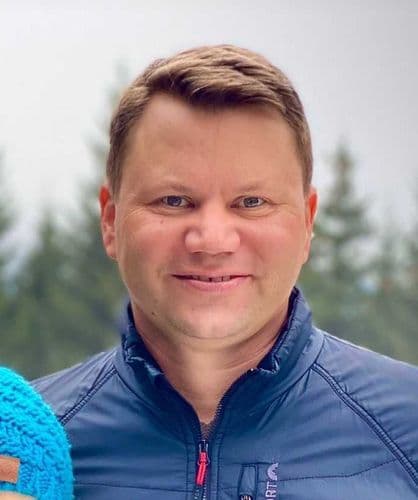 Bernhard Elkuch
Business Development
Close-to-nature forest management
At FBG Jagdberg, the focus is on the long-term sustainability of the forest. The primary objective is to use the natural resources of the forest in such a way that the integrity of the ecosystem is preserved and future generations can benefit from it as well.
Biodiversity
Due to its nature-oriented management, the forest of the FBG Jagdberg boasts a wide variety of plants, animals, and habitats. This results in an optimal biodiversity.
Natural processes
In the forest stands of various municipalities and agricultural communities, a focus is placed on natural processes. Thus, deadwood, nesting tree hollows, and natural forest regeneration hold special significance.
Problems
Insight into the challenges
Reconstruction of unsuitable forest stands
Woodland stands that do not correspond to the ongoing climate change are actively transformed using future-oriented methods. Special emphasis is placed on selecting suitable tree species, with the goal of establishing stable, resilient, and future-ready mixed forests.
Regeneration of overaged protection forests
The protective forests play a special role at FBG Jagdberg, as they are of significant public interest. The task here is to rejuvenate the aging forest stands with suitable and location-adapted tree species and to ensure sustainability for stability.
Climate change
Due to the ongoing climate change, there is a transformation occurring in forest communities. This means that heat-loving and drought-tolerant tree species are replacing less adapted ones. In order for this transition to take place without the loss of various forest functions, it is important to make the right decisions and act accordingly.
Voices from the Forest
"To be able to invest directly in the quality and stability of the forest, the additional revenue is a very valuable contribution."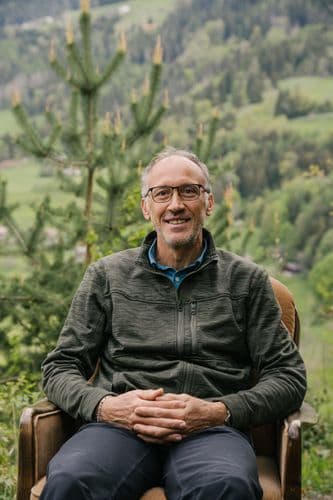 Walter Amann
Forest Operations Manager FBG Jagdberg
SUSTAINABLE DEVELOPMENT GOALS
How this projects supports the SDG's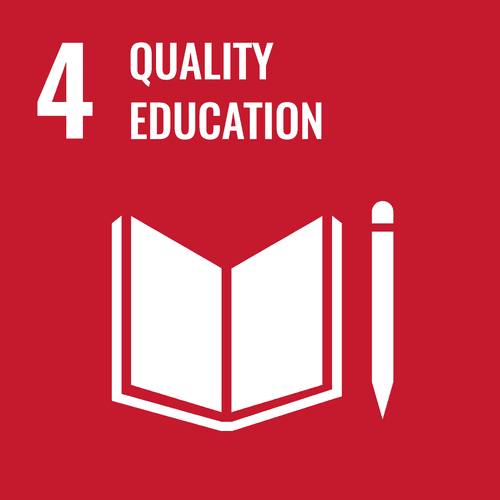 SDG 4
Quality Education
By regularly offering educational events and establishing an interactive 'Forest Knowledge Path' within their operation, FBG Jagdberg contributes to promoting high-quality education aimed at sustainable development.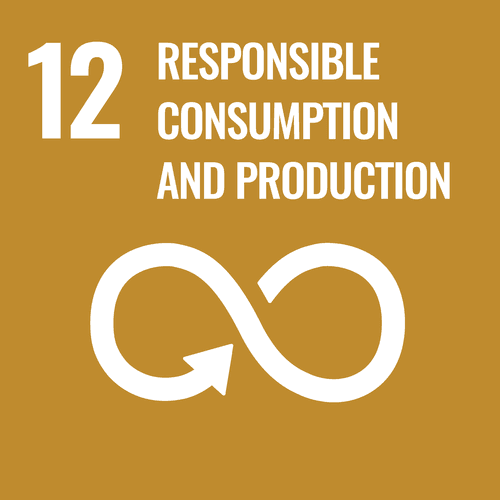 SDG 12
Sustainable Consumption and Production
By intensifying a sustainable and close-to-nature management of these often very old forests, protective forest areas in particular are revitalized and stabilized for future generations.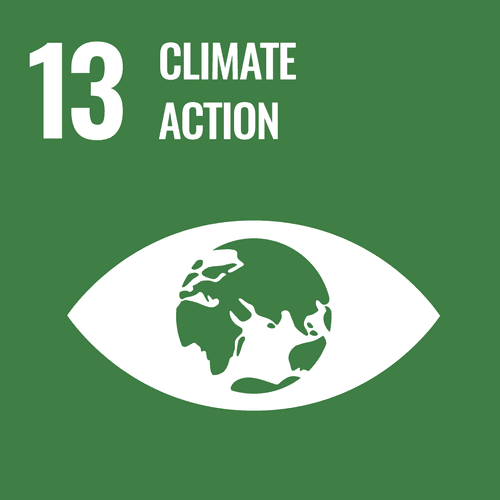 SDG 13
Climate Action
Recent measurements show that the forests managed by FBG Jagdberg provide a creditable sink performance of ~88,000 tons of CO₂ over 30 years. In addition, foresters here are adapting by planting new tree species that are better able to resist the changing conditions.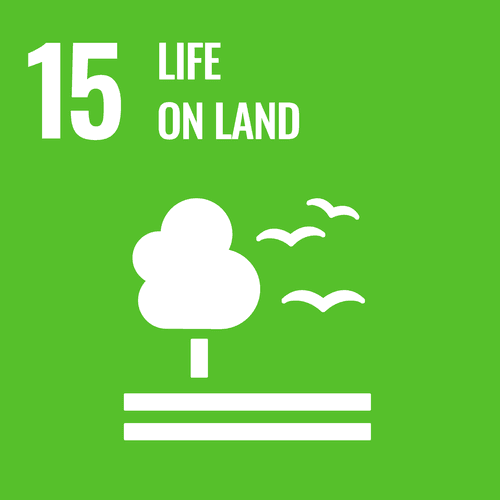 SDG 15
Life on Land
At ecologically particularly valuable sites, the FBG Jagdberg has chosen to establish so-called stepping stone biotopes. These areas are subsequently taken out of use, scientifically assessed, and examined. Furthermore, the FBG Jagdberg places great importance on preserving deadwood, nesting tree cavities, and veteran trees. A multitude of these ecologically valuable trees has been mapped and marked.
ISO 14064-2:2019 Based Methodology
Our projects use the "SILVACONSULT® Forest Carbon Standard" methodology according to ISO 14064-2:2019, which ensures that companies follow transparent and consistent methods to measure and report their emissions.
Externally Certified Projects
In cooperation with our partner, we organize the validation of our projects by an external certifier such as TÜV Austria. We then coordinate the annual monitoring by the certifier as well as the marketing and distribution of the verified climate protection services (VER).
Be a climate hero
Act now!
The contribution goes directly to the FBG Jagdberg and is invested into measurements to make the forest future-proof.
CO₂ footprint examples:
1 round trip car journey from Vienna to Bregenz with a mid-sized car corresponds to approximately 441 kg of CO₂ (~€26.-)

1 flight from Zurich to Barcelona corresponds to 390 kg of CO₂ (~€23.-)

1 flight from London to New York City corresponds to approximately 1.6 tCO₂ (~€96.-)
Climate Calculator by WWF - Flight Calculator
If you have any question please get in touch!
Make your contribution now: Simply enter the amount in euros and click on "Checkout." The CO₂ credit will be instantly delivered via email.
---
---
Sustainable Forest Climate Protection Projects
Documents
TÜV certification underscores the effectiveness and reliability of our efforts to combat climate change and preserve our valuable forests. It is proof of compliance with the highest quality standards and the transparency of our CO₂ storage and forest management measures.
Certificate
FBG Jagdberg TÜV certificate